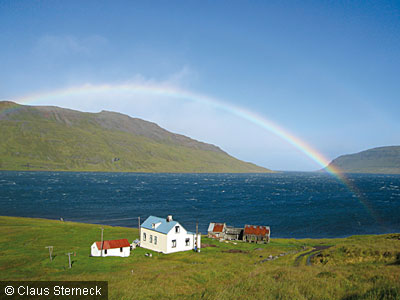 "The future is bright like a Sun-Day – Details and Portraits"
We show different photographs of nature and people in Iceland. "Iceland is more than fascinating landscapes - you see these pictures already on many postcards and in several picture books", say Claus Sterneck and Tina Bauer. "We want to call attention on details, the small and hidden secrets, the daylife of icelanders on this rough island – this time in particular the economical crisis." Soundclips, interviews with icelanders and texts complete the photography exhibition from different views.
This is the second Iceland-Photography exhibition by Claus Sterneck and Tina Bauer. In July and August 2009 Claus and Tina showed pictures in the old herring factoty in Djúpavík, Westfdjords, in Iceland.
The exhibition is located in Eppelheim near Heidelberg (Germany) in the library (Jahnstraße 1, near the school). The opening event on 6 November 2009 starts at 18:00 - you are welcome to join this event. Claus and Tina will be at the vernissage of course. The exhibition is open till end of January.
Event: Stefan Erdmann gives a LIVE Film-Presentation of ICELAND 63° 66° N - an unique audio-visual experience of a special kinda movie about Iceland on 15 November at 19:00 in Eppelheim (Rudolf-Wild-Halle). More details here.
Further details (on german) about the projects by Tina Bauer here and Claus Sterneck here.
Details, describtions (german, too) and pictures are available here (ca. 4 MB). If you need further information in english feel free to contact us by E-Mail: Claus Sterneck info@clausiniceland.com and Tina Bauer info@iceland-photography.de.