20 April 2012 – Reykjavík. A visitor and a demonstration. (Picture 3 of 7 pictures)
The premier of the People's Republic of China Wen Jiabao is visiting Iceland. In the Culture House he and his delegation members chatting with icelandic business men and politicians.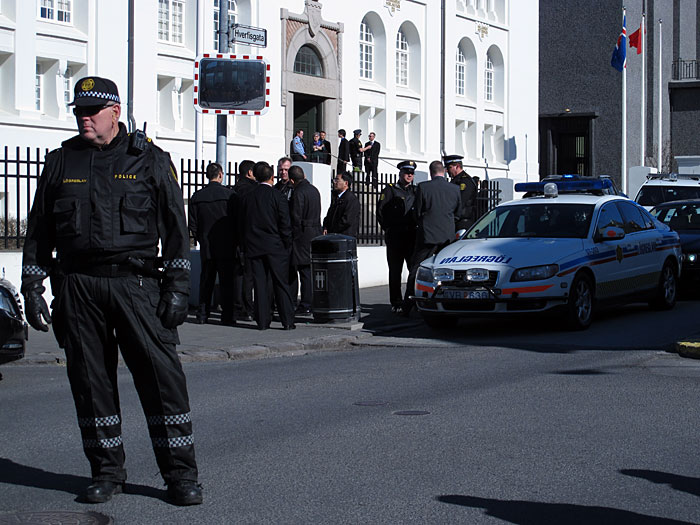 Click on the big picture to see the next one!














© Claus Sterneck (Claus in Island / Claus in Iceland), 2012. Contact: info@claus-in-island.de