11 till 13 June 2008 – Reykjavík. Day, day, day. (Picture 6 of 11 pictures)
In Hafnarhús museum. The door of a room opens five minutes after closing... I was under the impression that the five minutes were shorter... Sound and light took time... (Darri Lorenzen. Converge).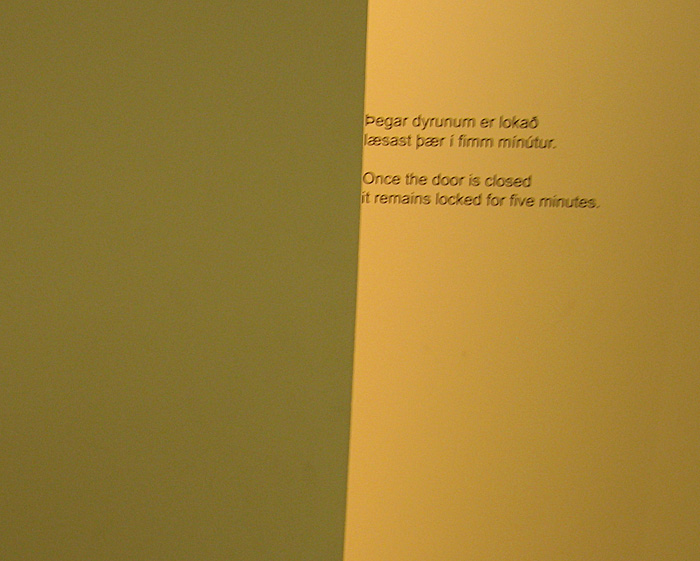 Click on the big picture to see the next one!






















Mail this URL:

© Claus Sterneck (Claus in Island / Claus in Iceland), 2008. Contact: info@clausinisland.de