21 March 2009 – Reykjavík. Wine Chess by Takako Saito (Fluxus) at museum Kjarvalsstaðir. (Picture 1 of 10 pictures)
Special rules for "building up" the Wine Chess (here you see designing the chessboard by taping the fields using white sticky tape).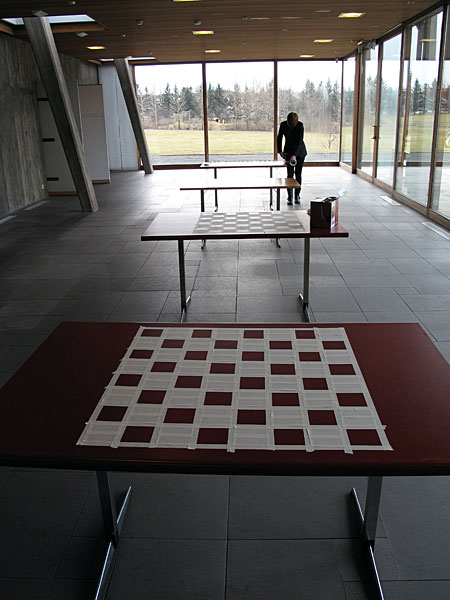 Click on the big picture to see the next one!




















Mail this URL:

© Claus Sterneck (Claus in Island / Claus in Iceland), 2009. Contact: info@clausinisland.de