16 and 17 July 2009 – Djúpavík. Exploratory work for our exhibition. (Picture 7 of 8 pictures)
Yes, we had a few minutes before a great idea - and we were happy with it - best greetig to the drilling machine, which was not available! Tina, Ásbjörn and me.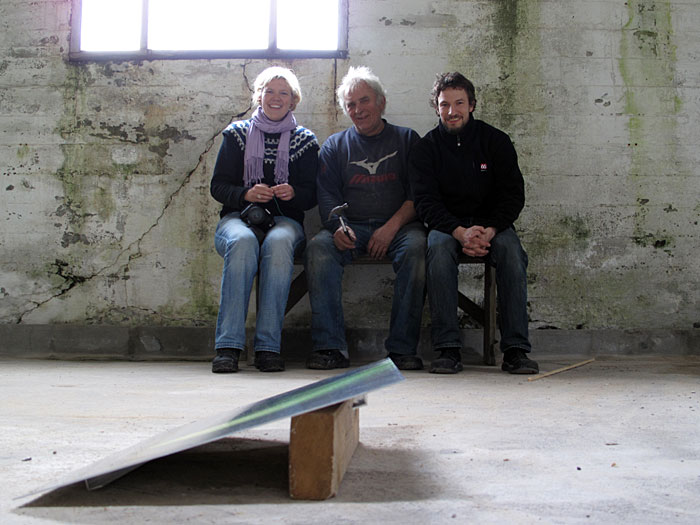 Click on the big picture to see the next one!
















Mail this URL:

© Claus Sterneck (Claus in Island / Claus in Iceland), 2009. Contact: info@clausinisland.de