4 October 2009 – Seltjarnarnes. The lighthouse in Seltjarnarnes. (Picture 2 of 13 pictures)
Some (important) sign-boards: Only during low tide the island and main-land are accessable. During May and June all traffic is not allowed because of brooding birds. And it is forbitten to take a dog for a walk, too - the whole year!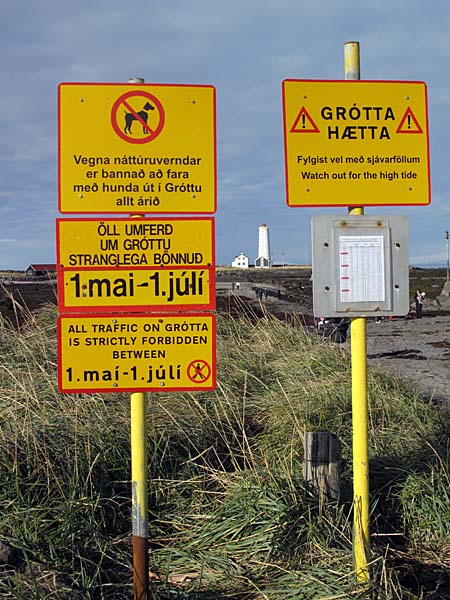 Click on the big picture to see the next one!


























Mail this URL:

© Claus Sterneck (Claus in Island / Claus in Iceland), 2010. Contact: info@clausinisland.de