13 and 14 July 2009 – Djúpavík. A house, a house. The new house in Djúpavík. (Picture 8 of 19 pictures)
... leastwise the house was transported on this truck from Borganes (ca 200 kilometer far from Djúpavík) to here.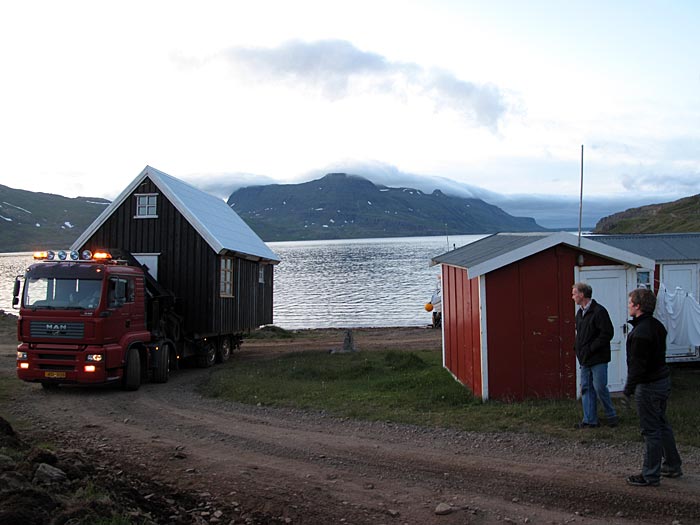 Click on the big picture to see the next one!





































Mail this URL:

© Claus Sterneck (Claus in Island / Claus in Iceland), 2009. Contact: info@clausinisland.de