18 February 2011 – Álftavatn. In winter in the summer cottage I. (Picture 6 of 11 pictures)
After putting away our stuff we started to cook our dinner - and enjoyed some redwine (Wine glases but without an opening event!).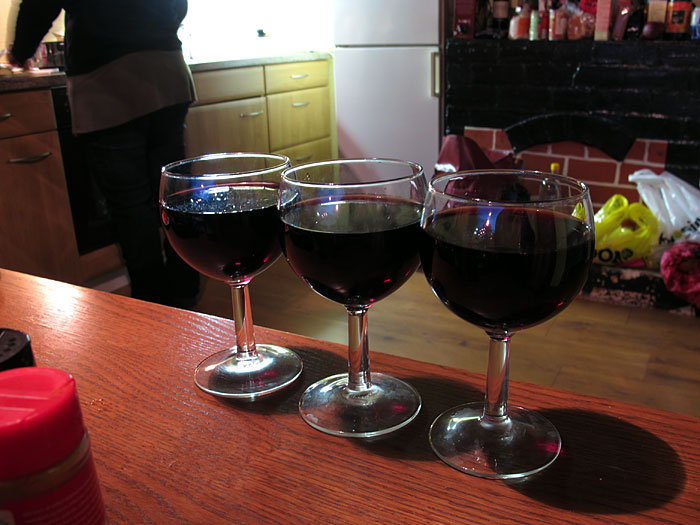 Click on the big picture to see the next one!






















Mail this URL:

© Claus Sterneck (Claus in Island / Claus in Iceland), 2011. Contact: info@claus-in-island.de