20 July 2010 – Djúpavík. Stefan Erdmann and Þórhallur Óskarsson in Djúpavík. (Picture 2 of 24 pictures)
After a short luch break at the hotel we went back to the runway (the road). But a young woman wanted to take a short flight trip before leaving.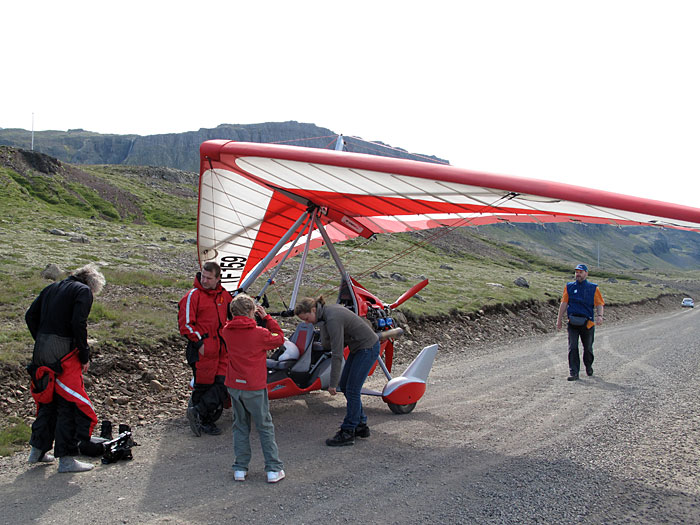 Click on the big picture to see the next one!
















































Mail this URL:

© Claus Sterneck (Claus in Island / Claus in Iceland), 2010. Contact: info@claus-in-island.de