31 December 2010 – Djúpavík. Finally back in Djúpavík but driving very next to the north! (Picture 7 of 18 pictures)
Swimming pool Krossnes. Roland takes pictures, and Svavar in female company wants to a nice time in the pool.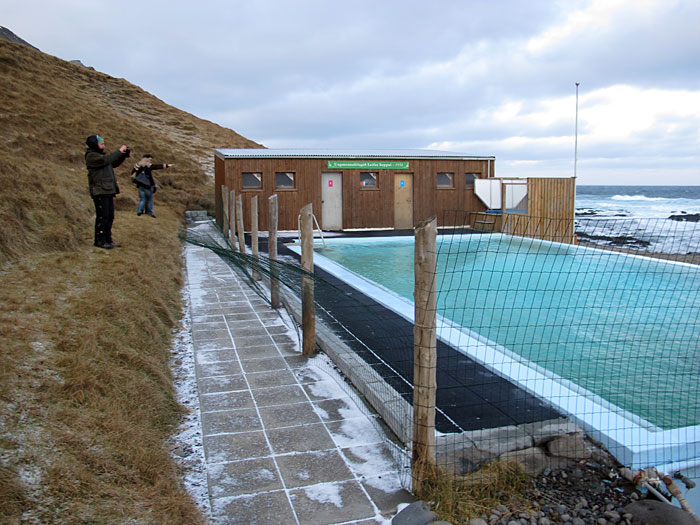 Click on the big picture to see the next one!




































Mail this URL:

© Claus Sterneck (Claus in Island / Claus in Iceland), 2011. Contact: info@claus-in-island.de