Easter 2012 – Reykjavík. The big easter (chocolate) egg contest. (Picture 18 of 20 pictures)
Also bigger eggs are available, f.e. you see here an huge chocolate egg. To get an impression of the size I placed Egg 3 beside ths big egg. I am not sure what is inside this huge egg, but as far as I know it is similar to Egg 2 but much much more.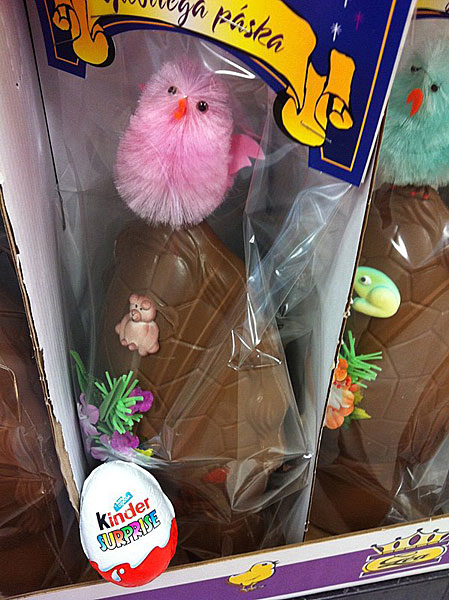 Click on the big picture to see the next one!








































© Claus Sterneck (Claus in Island / Claus in Iceland), 2012. Contact: info@claus-in-island.de