18 July 2010 – Djúpavík. Exhibition: Ómar Smári Kristinsson and Nína Ivanova - "25". (Picture 5 of 26 pictures)
"An antique car is legally defined as a car over 25 years of age. In Djúpavík it is possible to see one which is way older than that."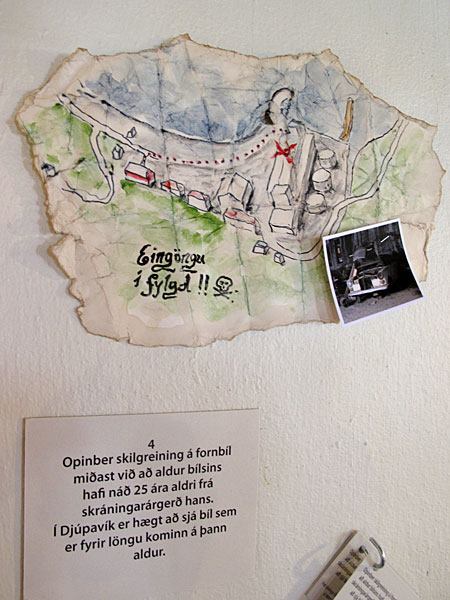 Click on the big picture to see the next one!




















































Mail this URL:

© Claus Sterneck (Claus in Island / Claus in Iceland), 2010. Contact: info@claus-in-island.de