18 July 2010 – Djúpavík. Exhibition: Ómar Smári Kristinsson and Nína Ivanova - "25". (Picture 14 of 26 pictures)
"Skógelfting flower ('Wood horsetail') is found only in one place in Ísafjarðardjúp and one other place in Ingólfsfjörður. It takes 25 flies to bring seeds from one plant to another."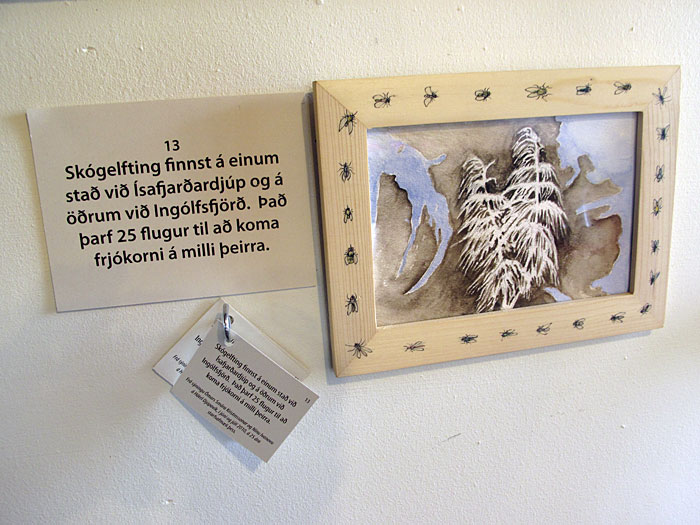 Click on the big picture to see the next one!




















































Mail this URL:

© Claus Sterneck (Claus in Island / Claus in Iceland), 2010. Contact: info@claus-in-island.de