18 July 2010 – Djúpavík. Exhibition: Ómar Smári Kristinsson and Nína Ivanova - "25". (Picture 8 of 26 pictures)
"Frame rate frequency in film is 24 frames per second. If a 25th is added it is possible to send any hidden message. The first experiment of this kind was made in the USA to advertise Coca-Cola and popcorn."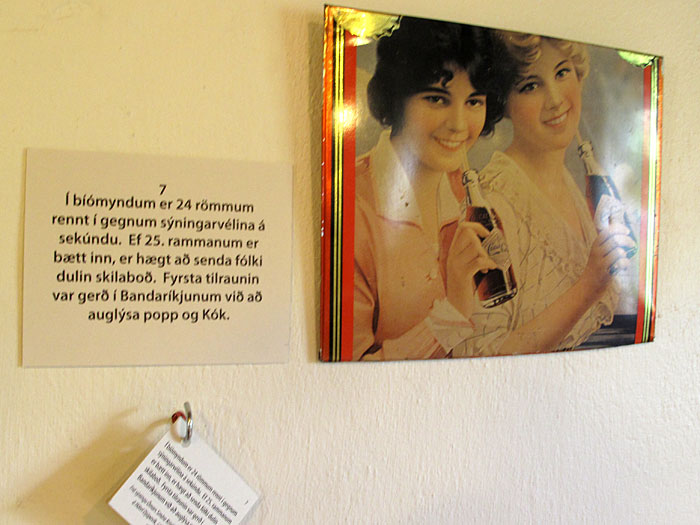 Click on the big picture to see the next one!




















































Mail this URL:

© Claus Sterneck (Claus in Island / Claus in Iceland), 2010. Contact: info@claus-in-island.de