18 July 2010 – Djúpavík. Exhibition: Ómar Smári Kristinsson and Nína Ivanova - "25". (Picture 17 of 26 pictures)
"It is known that cats can heal themselves and people by purring with the frequency of 25 Hz, for instance broken bones and an irregular heart beat."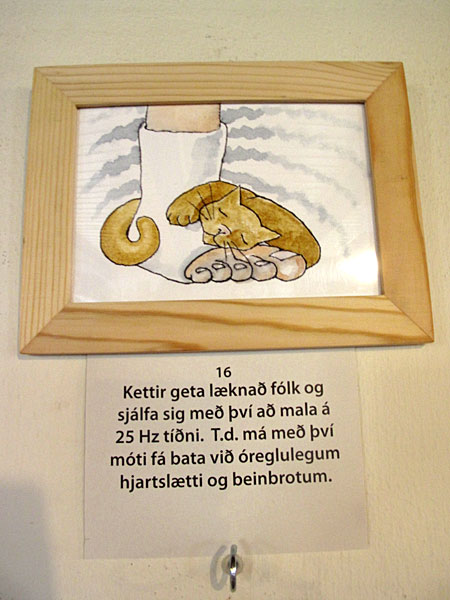 Click on the big picture to see the next one!




















































Mail this URL:

© Claus Sterneck (Claus in Island / Claus in Iceland), 2010. Contact: info@claus-in-island.de