18 July 2010 – Djúpavík. Exhibition: Ómar Smári Kristinsson and Nína Ivanova - "25". (Picture 15 of 26 pictures)
"These days the most popular diet is the so called "25 tooth diet". You should leave only 25 teeth in your mouth. After that you will eat less than with all your teeth intact."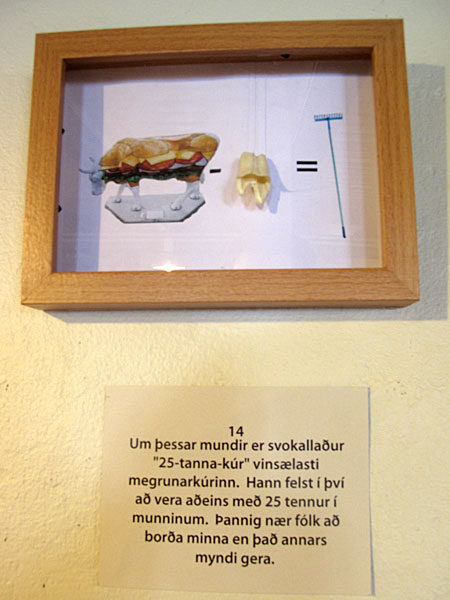 Click on the big picture to see the next one!




















































Mail this URL:

© Claus Sterneck (Claus in Island / Claus in Iceland), 2010. Contact: info@claus-in-island.de